Dr. Matthew T Boes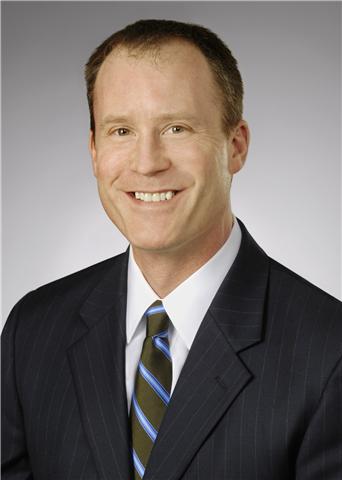 Dr. Matthew Boes is a board-certified, fellowship-trained orthopaedic surgeon with specialty certification in sports medicine from the American Board of Orthopaedic Surgery. A partner in Raleigh Orthopaedic Clinic, the Triangle's premiere orthopaedic practice, he serves as Team Physician for North Carolina State University's football and baseball teams. His areas of expertise include sports medicine; shoulder and knee arthroscopy; and reconstructive surgery of the shoulder, elbow and knee.
Dr. Boes has received numerous awards throughout his medical training and career. He's authored recent orthopaedic textbook chapters, serves as a consultant reviewer for the Journal of Orthopaedic Research, and lectures regularly on topics such as rotator cuff repair, shoulder and elbow injuries in athletes, ACL reconstruction and fracture healing. Currently, he serves on the Outreach committee for the STOP Sports Injuries campaign, a nationally-renowned public education initiative developed by the American Orthopaedic Society for Sports Medicine, which is designed to help parents, coaches, healthcare providers and athletes learn more about the prevention, treatment and long-term consequences of overuse and trauma injuries.
As a sports medicine expert, Dr. Boes appears frequently on television and radio, as well as in local newspapers and community magazines educating the public about sports injuries, prevention tips and treatment options. He is a member of the American Academy of Orthopaedic Surgeons, the American Orthopaedic Society for Sports Medicine, the Arthroscopy Association of North America, as well as the North Carolina Medical and Orthopaedic Societies.
A Boston native, Dr. Boes completed both medical school and residency at Boston University. He was selected for two prestigious yearlong fellowships in shoulder & elbow surgery and sports medicine at Beth Israel Medical Center in New York City and the University of Pennsylvania, respectively.
An avid sports enthusiast, Dr. Boes' hobbies include running, golfing, hiking, swimming, snow skiing and trap shooting. His passion for health and physical activity led him to serve on the board of trustees for Be Active North Carolina, a nonprofit organization dedicated to promoting healthy lifestyles and physical wellbeing.
Dr. Boes' most valued position and title are that of husband and father, and he enjoys spending most of his free time with his wife and two young daughters.
---
Specialties:

Orthopaedic Surgery
Sports Medicine
Arthroscopy
Shoulder & Knee Replacement
Rotator Cuff Repair
ACL Reconstruction
Shoulder Instability
Cartilage Repair

Fellowships:

Sports Medicine – University of Pennsylvania
Shoulder & Elbow Surgery – Beth Israel Medical Center, New York

Residency:
Boston University Medical Center
Medical School:
Boston University School of Medicine
Graduate:
Georgia Tech
Undergraduate:
Denison University
Certification:

Board Certified – ABOS
ABOS Sub-specialty Certification – Sports Medicine

Positions:

Attending Surgeon – Raleigh Orthopaedic Clinic
Team Physician – North Carolina State University Football Team
Team Physician – North Carolina State University Baseball Team
Board of Trustees – Journal of Orthopaedic Research
Member – STOP Sports Injuries Outreach & Education Committee

Honors & Awards:

Leonard Marmor Resident Achievement Award – Boston University Orthopaedic Surgery Program, 2004
American Orthopaedic Association Emerging Leaders Program – Invited Member, 2004
18th Annual Smith & Nephew Resident Research Competition – Finalist, 2003
Alpha Omega Alpha Medical Honor Society, 1999
Elizabeth K. Moyer Prize in Anatomical Sciences – Outstanding anatomy student, Boston University School of Medicine, 1999
Gamma Beta Phi Graduate Honor Society, 1994

Publications:

"The Disabled Throwing Shoulder" Boes MT and Morgan CD: in Wiesel S (ed): Operative Techniques in Orthopaedic Surgery, Lippincott, Williams and Wilkins, 2011.
"Arthroscopic Treatment of Internal Impingement" Boes MT and Morgan CD: in Cole BJ and Sekiya JK (eds.): Surgical Techniques of the Shoulder, Elbow, and Knee in Sports Medicine, New York, Elsevier, 2008.
"Massive Rotator Cuff Tears – The Surgeons Dilemma: Diagnosis and Management" Boes MT, McCann PD, and Dines DM: in TR Light (ed): Instructional Course Lectures, Vol. 55, Rosemont IL, American Academy of Orthopaedic Surgeons, 2006.
"Open Reduction and Internal Fixation of Two- and Three-part Fractures" Boes MT, Moutoussis M, and Cuomo F: in Wirth MA (ed): Fractures of the Proximal Humerus, American Academy of Orthopaedic Surgeons Monograph, Rosemont, IL, AAOS, 2005.
"Osteogenic Effects of Traumatic Brain Injury on Experimental Fracture-Healing" Boes M, et al: Journal of Bone and Joint Surgery; 88A (4), 2006.